Posted 06.10.2017 @ 1.54PM
Nice website mate. Simple, clean and easy to read/navigate. Well written too, perfect amount of copy explaining each service. No bullshit or pretension just solid info, straight to the point. Refreshing!
Posted 04.09.2017 @ 7.55PM
Final approved identity for this little spice brand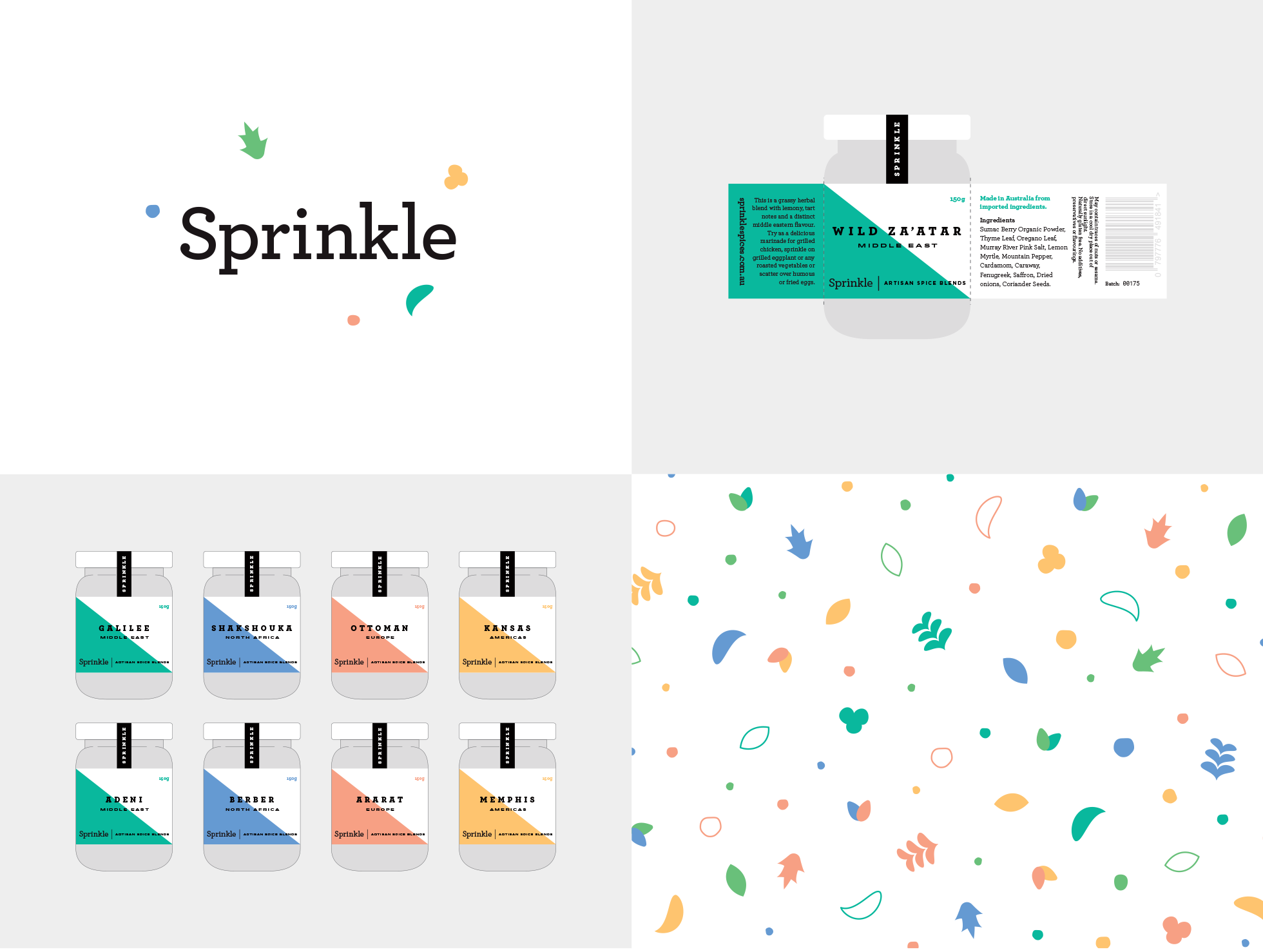 Posted 01.09.2017 @ 7.23PM
@JAMESB rad Tshirts!
Posted 01.09.2017 @ 7.21PM
If you're going to fck someone, buy them a drink first... it's polite
Recently did a quick job for a slab... then my mates came over and drank it for me
Posted 28.08.2017 @ 11.54AM
Scotty nailed it, nothing more to be said. Fire them (politely) and move on.
This is why cheap online logo companies exist now, to service clients like this. Don't try and compete on that level.
I sometimes do free work for close friends but state up front that I'm only presenting one concept and won't be making any changes. They can take it or leave it. And I also expect a small gesture in return, generally in alcohol form.
Cheers,
Nick
Posted 10.09.2017 @ 9.29AM
looks awesome @trex - can't wait to see the real mock ups when they get done
Posted 03.09.2017 @ 3.54PM
@SCOTTY - thanks, really appreciate it :)
haha that's awesome, would love to see some of your designs when they get going too!
@TREX - thanks!
Posted 02.09.2017 @ 11.30AM
Haha @Trex and @Scotty, payment in alcohol would more than suffice, especially to numb the grievance of dealing with these guys!
I'm happy to say that I reigned the client in by being upfront about my frustrations and also letting them know how much this would have cost them if they were paying for the job. They've now chosen one of the original logo concepts I presented and are moving forward with it. That said, I also stated any further design projects would now be at a charge (quoted up first with guidelines on concepts and revisions, etc) so that we won't have any more ping pong designing from here on in.
Thanks for the feedback, it's been helpful and much appreciated! (I'll keep you posted if a surprise bottle of booze turns up but not holding my breath...)
Posted 12.07.2017 @ 10.29AM
Thanks @trex - I actually did try that first and just wasn't working :(
I've also just started working on a couple new typefaces too, very rough at the moment though haha.
Here's one of those:
Posted 30.06.2017 @ 10.09AM
@TRex that looks a million bucks mate!! Great job. I really like the clean design of the can.